That's right! PRI came first in the charity challenge, which is part of harness racing's most prestigious event, The Breeders Crown.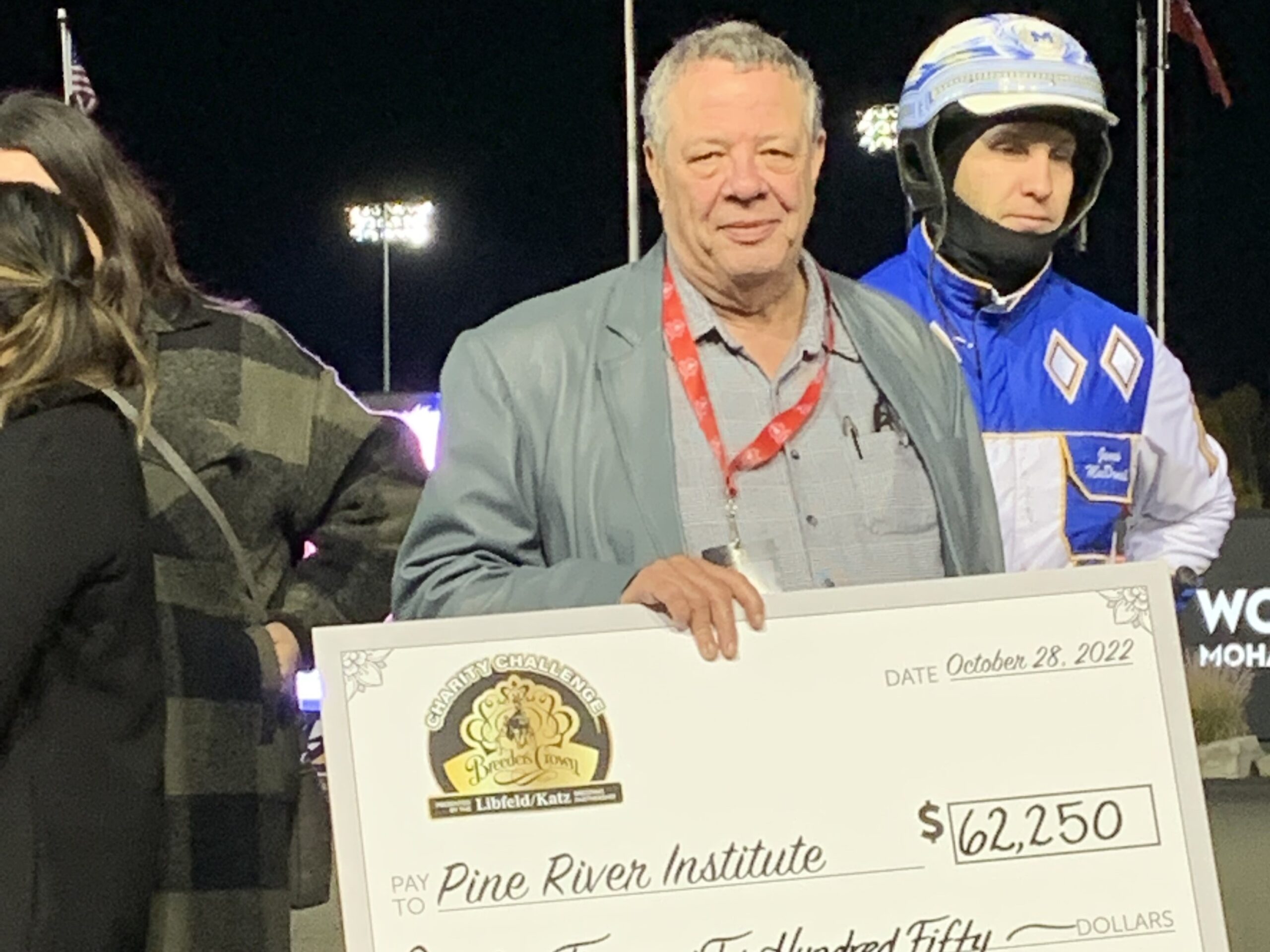 Vaughan Dowie, PRI's CEO, received the cheque for $ 62,250 alongside our driver James MacDonald (above) on the final night of the North American year-end divisional championships, hosted at Woodbine Mohawk Park, in Campbellville.
We first met James at an event earlier in the championships, while he was signing autographs at the charity booth we were manning – and the live commentary featured PRI on the big screen! (video below).
This particular charity challenge has a nice tie in with PRI's equine therapy and farm programming – all of the horses at Victoria's farm are retired race-horses!   
Team Steve Heimbecker/James MacDonald (for PRI) had pledged a minimum of $25,000 for Pine River. An additional $100,000 was raised in donations, to be divided among the charities based on two other factors: Each driver's performance in the Ontario Sires Stakes (OSS) Lampman Cup standings, and each team's social media engagement.
PRI came out ahead across the board.
Thank you, Team Steve Heimbecker/James MacDonald (and all the horses who raced to raise money). #BeckerThanTheRest #CrownCharity2022.