"Such an informative workshop! I learned so many tangible strategies, activities, and concepts that I can use in my practice."
"It makes me rethink of how we should conduct our programs in our agency to help our clients. I am hoping for some great changes in the future for our agency."
"The trainers were very knowledgeable and passionate about the program and topic: Inspirational, and gave us hope."
"I have been raving about it to anyone who will listen and looking forward to any future trainings that may be available!"
"Incredible workshop, so incredibly powerful - one of the best learning opportunities I have had."
Pine River INSTITUTE'S Centre for Family Initiatives
WORKING WITH FAMILIES training program
The Working with Families Training Program offers tailored, in-person training sessions for clinicians and agency professionals working with youth. The trainings cover the core elements of Pine River's unique and successful family model, including the parallel process, maturity model and attunement.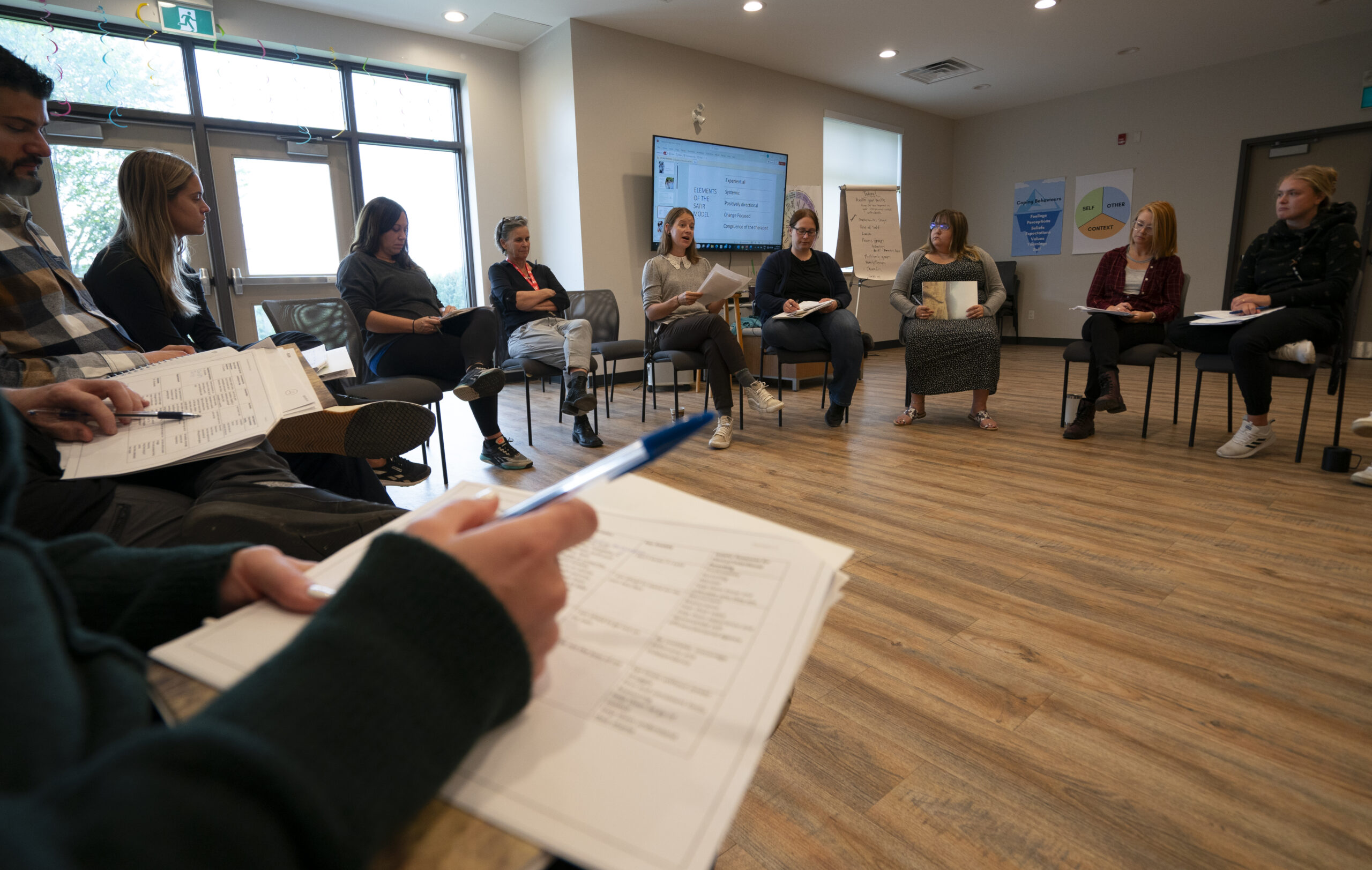 CURRICULUM
LEARNING OUTCOMES
CURRICULUM
PRI@CFI's Working with Families training curriculum is delivered in 7 modules over 3 days for 6 hours per day.
A more in-depth training is available through an additional 3 modules in a time frame that works for your organization.
LEARNING OUTCOMES
"PRI is commended for broadly and publicly reporting on its research and quality outcomes. The organization is commended for its ongoing contributions to the body of knowledge on youth addictions and mental health."
Pine River's Evaluation & Research team tracks the health and behaviour of our youth and their families from first contact, through treatment and for several years post-graduation.
Led by our clinical team, the Working with Families training program draws on Pine River's continuously growing body of knowledge about the issues that affect the youth we serve and their families.
To book a training for your agency contact Amanda Ragazzon at amanda.r@pineriverinstitute.com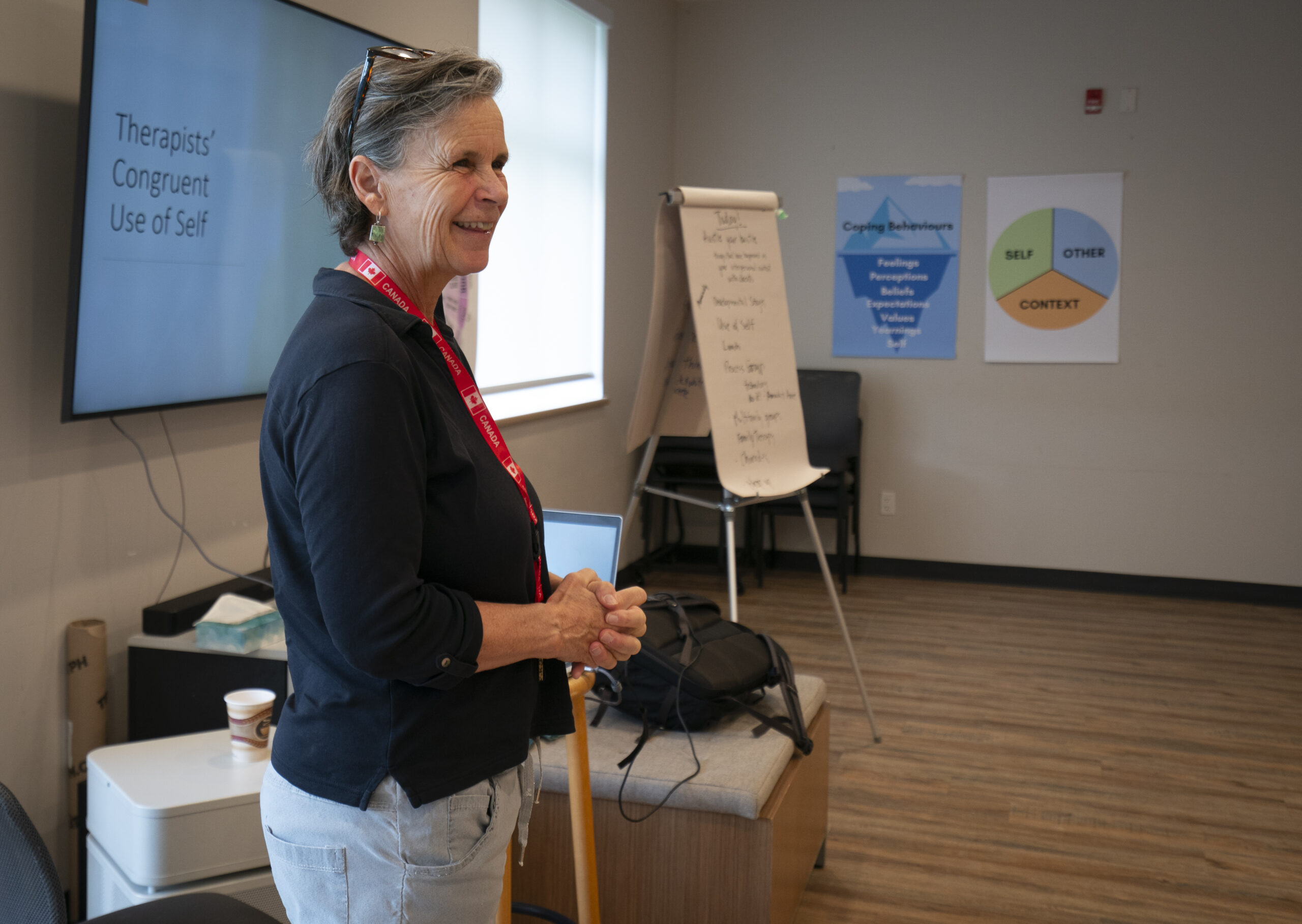 We know that PRI youth reduce their substance use, criminality and hospitalizations, and experience improved mental health, school and work engagement and family functioning. We report our results in our Annual Evaluation Report. Click image to read full report.

PRI also examines factors that accelerate adolescent development and foster optimal change. For example, we know that caregiver engagement with our program bolsters youth mental health. Together with PRI's clinical and research expertise, CFI@PRI offers strategic opportunities for clinicians and agency staff to help more youth regain mental wellness and develop the tools they need to combat addictive behaviors.
UPCOMING CLINICAL TRAINING EVENTS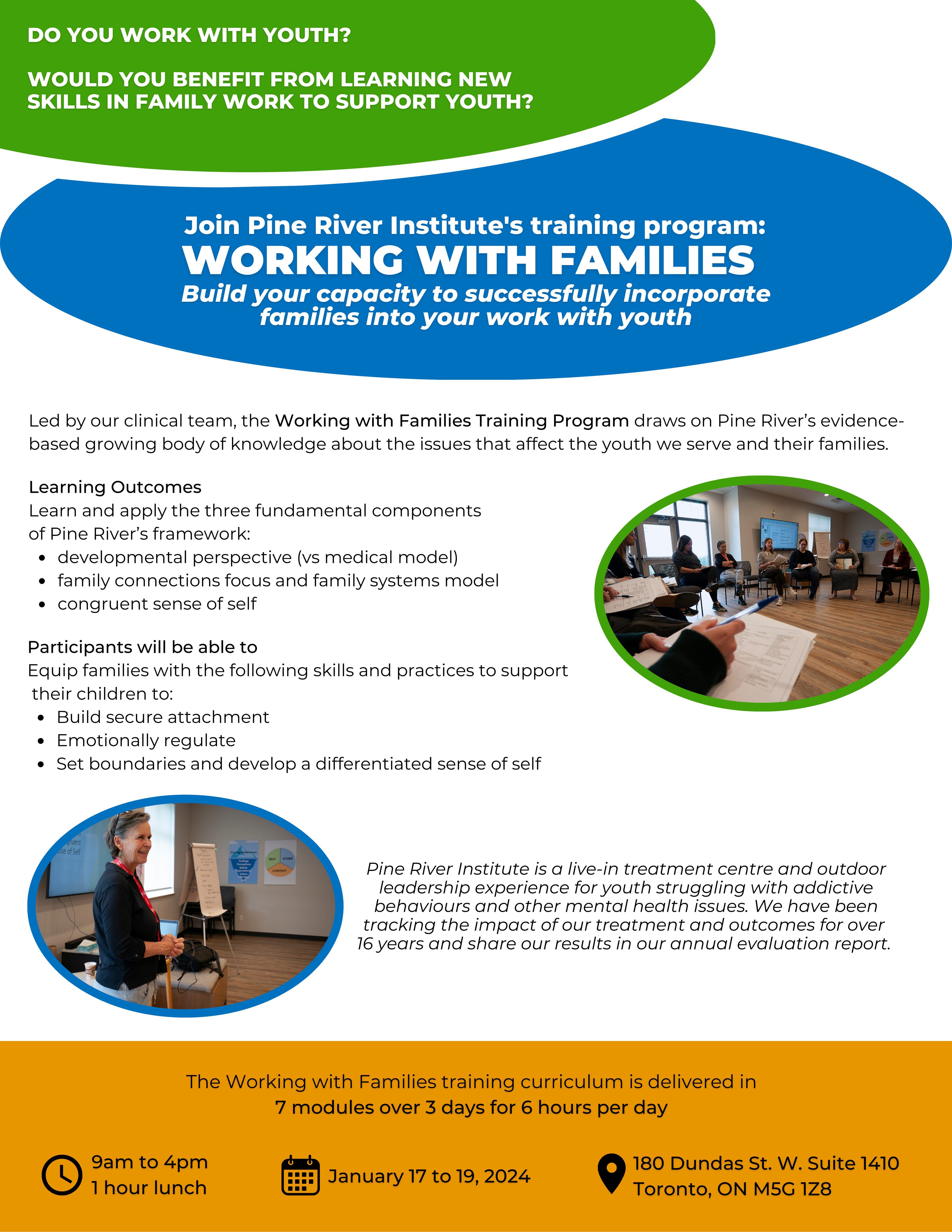 Would you benefit from learning new skills in family work to support youth? Sign-up for our "Working with Families" training program, this winter!
This is an in-person event geared toward clinicians and agency professionals working with youth. Led by Pine River's clinical team, this 3-day training session will help build your capacity to successfully incorporate families into your work with youth.
Pine River Institute has been tracking the impact of our treatment and outcomes for over 16 years and share our results in our annual evaluation report, found here: https://anyflip.com/paiza/hhpn
This program will help you learn and apply the fundamental components of Pine River's framework. 
Join us in Toronto, Ontario at the Pine River campus from January 17 to 19 for this valuable workshop.
To sign-up for this event, complete this form at: https://forms.office.com/r/HndKL7uXgk