Congratulations to our kitchen staff team for winning this year's Nancy Hamm award, an annual honour that recognizes the continued commitment and resilience of our exceptional staff team!
"Being in the kitchen is challenging, exhausting, and often not very glamorous. But this team enriches the community and is a great example of outstanding leadership and extraordinary service at Pine River," said one of the nomination comments.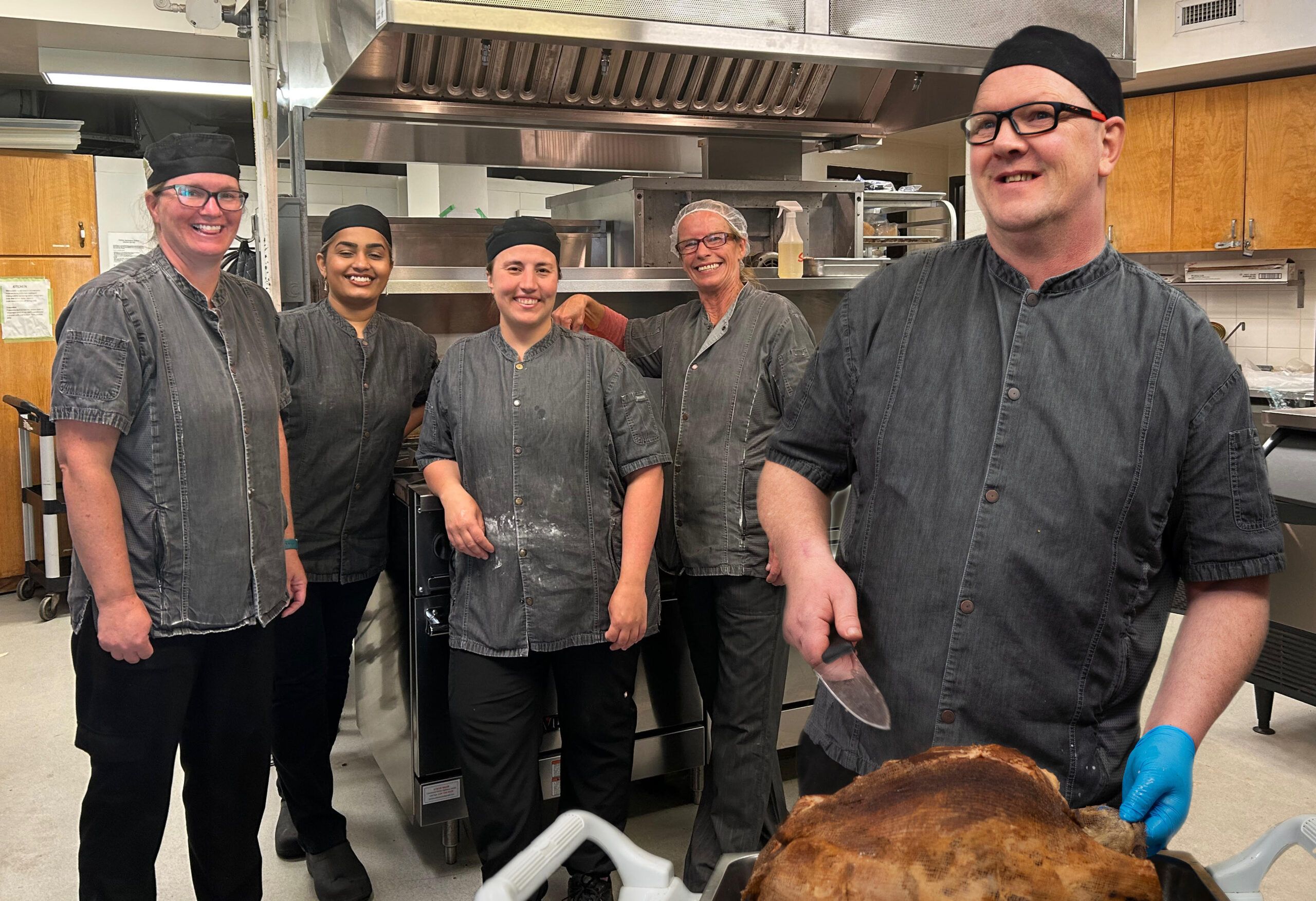 The award ceremony recognized all the nominees, (watch the video!) who were voted for by their fellow staff members. It was celebrated as part of this year's annual staff retreat at the Horning's Mills community centre.
The award is named after Nancy Hamm who has provided outstanding volunteer leadership to Pine River Institute and Pine River Foundation for many years.