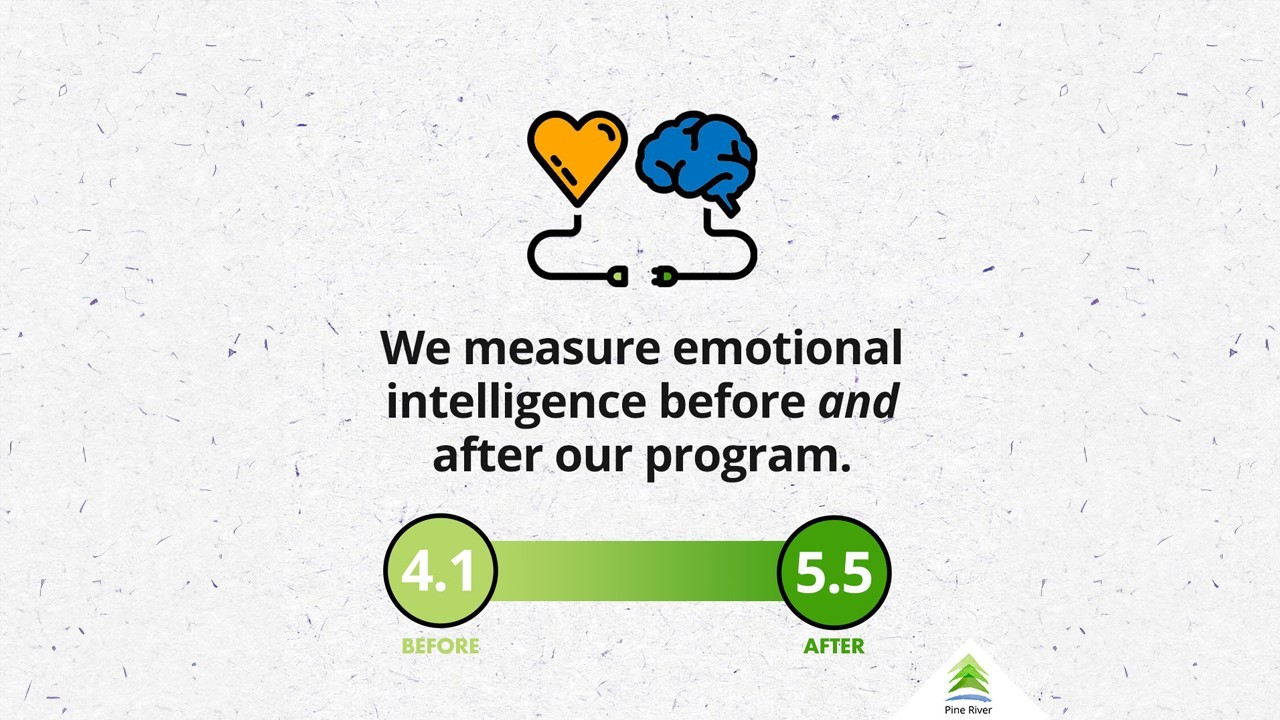 Have you had a chance to take a look at the results of the work you do? Our newest Annual Evaluation Report is up on the website and has been shared with hundreds of stakeholders.
As we all know, Pine River takes a developmental approach towards treating youth who are struggling with addictive behaviours and often other mental health challenges. And while moving through the stage work of our Maturity Model is a personalized journey for each student, there are two prominent themes that apply to all youths: Emotional Intelligence (EI) and Attachment Security.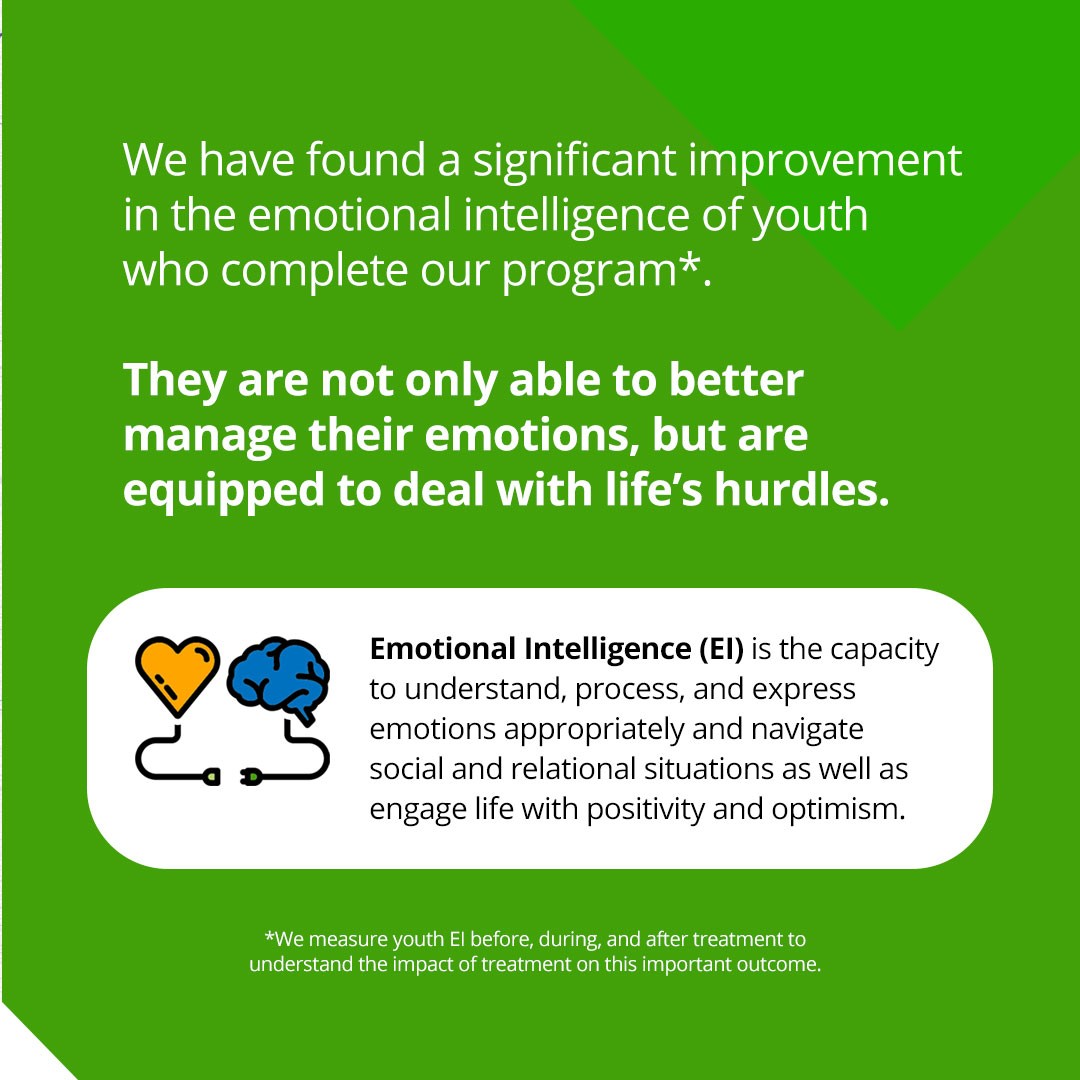 "We measure youth EI before, during, and after treatment to understand the impact of treatment on this important outcome," the Annual Evaluation Report outlined. "Among the 70 youths who completed EI surveys at the beginning and end of PRI, change on EI is statistically significant and the degree of change is large." 
"From its inception, Pine River Institute (PRI) has remained committed to measuring our impact," said Vaughan Dowie, CEO of Pine River Institute, in his letter to stakeholders. "Our report sheds light on key outcomes and assesses their sustainability over time."
This commitment is crucial for several reasons:
It allows us to adapt our approach based on the effectiveness of our model and identifies areas that may need improvement.
It provides valuable insights to those who support our mission, offering a clear understanding of the positive influence their support has on the youth and families we serve.
It offers a comprehensive view of the impact our care and treatment have on the youth enrolled in our live-in program, and their families.
"This transparency is especially crucial for potential referrers, including professional colleagues and caregivers, who want to understand our treatment focus and the outcomes we achieve," said Vaughan.
In September, Pine River's Research & Evaluation Director, Dr. Laura Mills, hosted a research symposium in Toronto with collegial agencies from across our sector.
"We want to encourage more evaluation in child and youth addiction and mental health," said PRI's CEO Vaughan Dowie. "This was an opportunity to gauge what others are doing and whether Pine River can play a role in advancing Research & Evaluation more broadly, beyond the work that we do."