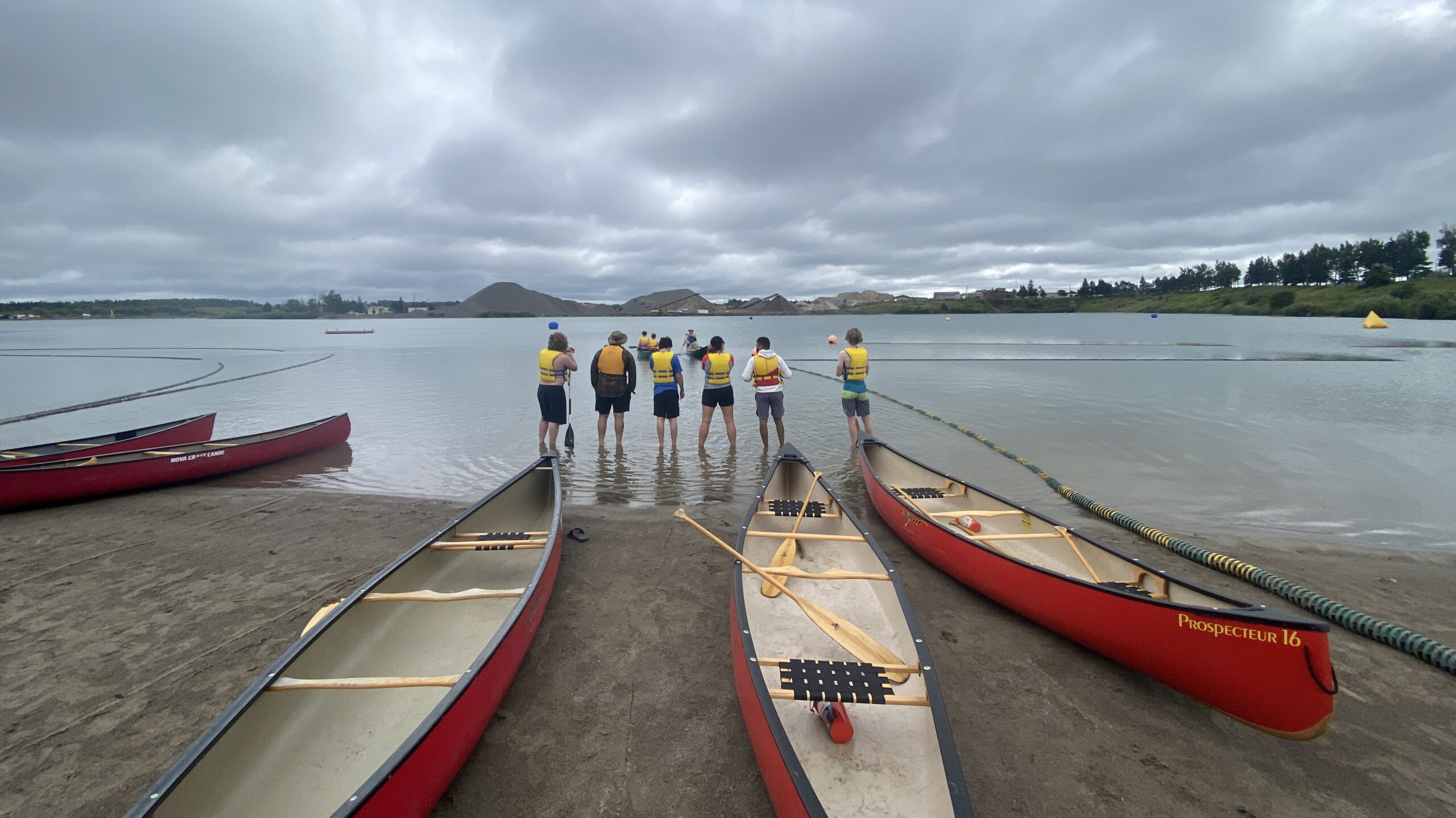 Throughout the summer, students and staff have been honing their canoe skills in an unusual, and very welcome, venue: a retired sand-quarry-turned-cross-fit-club in Caledon.
Started as a dream nearly two decades ago, the quarry (formerly operated by James Dick Construction) is home to one of Canada's original triathlon clubs: C3 Canadian Cross Training.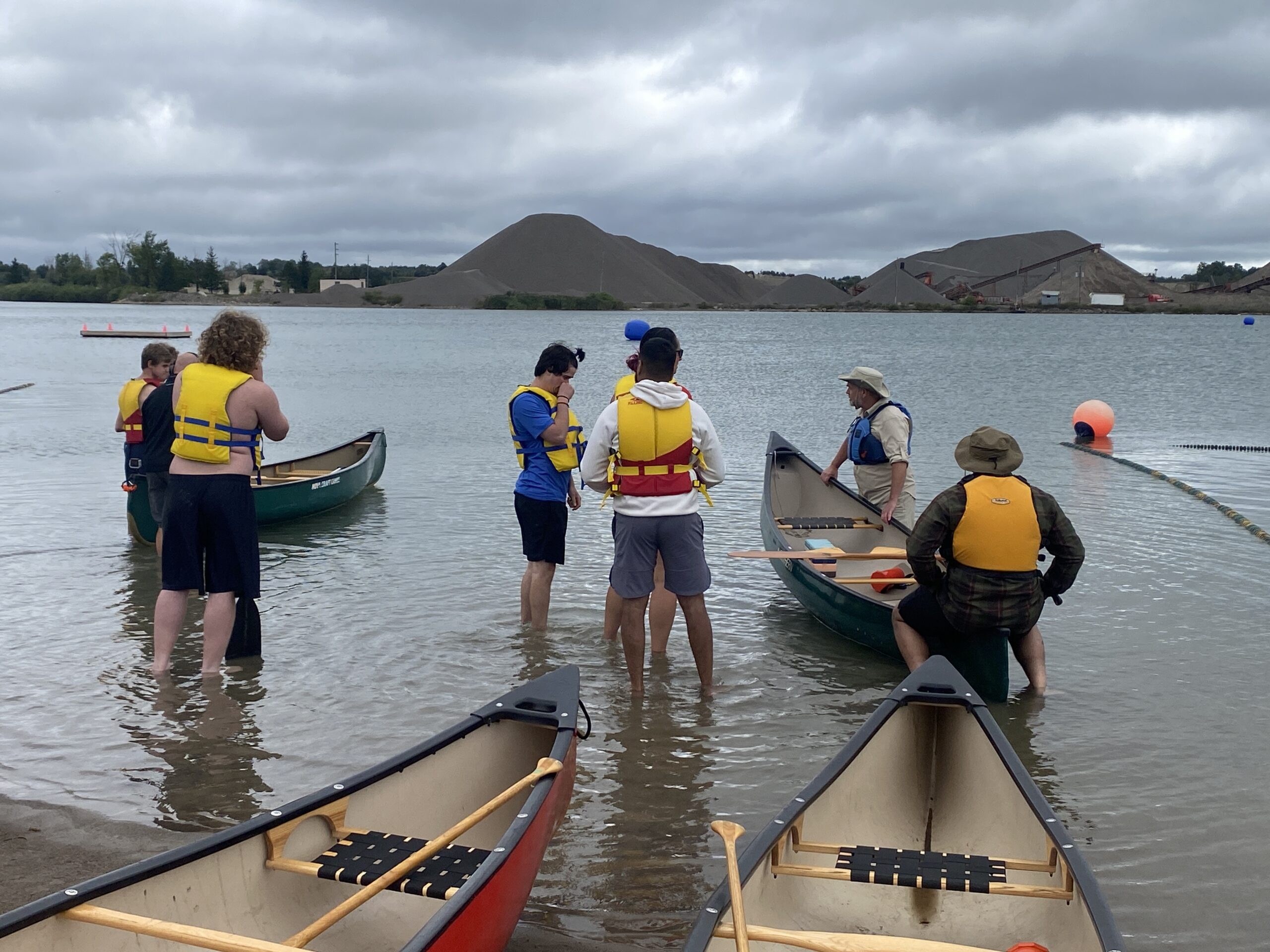 C3 founder Barry Shepley and colleagues converted the pit into an open-water swim venue and have since expanded its offerings as a destination for paddle boarding, recreational and lesson swimming, athletic training, and now canoe skills development for Pine River.
"The quarry has been a really welcome addition because it just provides a really nice venue and safe access for our students and staff," said Dan Ardis, Senior Director of Campus Life at Pine River Institute. "We've been down here every Wednesday, rain or shine, getting students and staff in the boats and developing their skills, comfort and competency in the canoes. It's been wonderful!"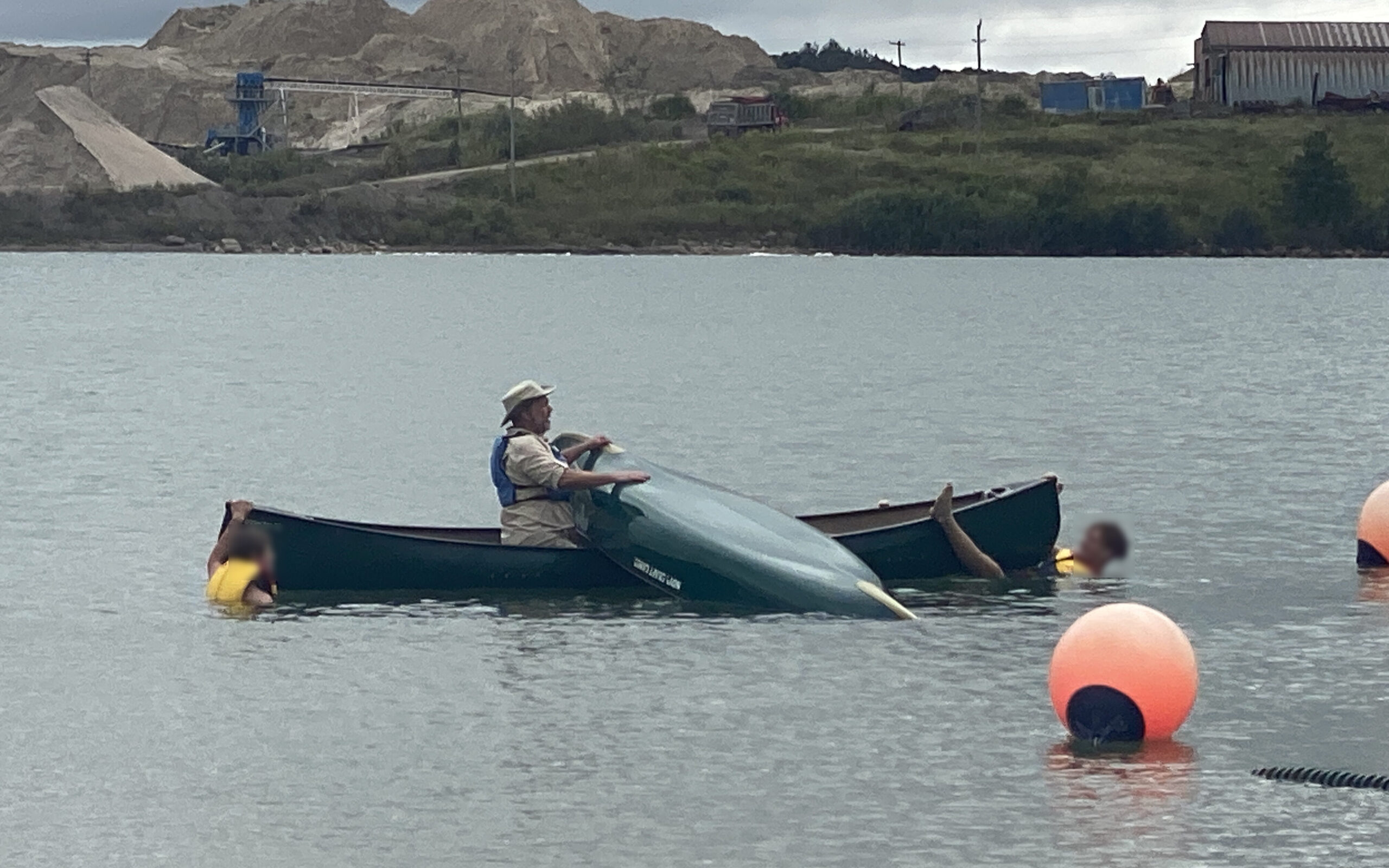 Dan is a certified instructor through the Ontario Recreational Canoeing and Kayaking Association (ORCKA) and has been guiding students and staff through the cascading levels of basic canoe certification.
Have a look at a Pine River canoe lesson at the quarry: