Pine River Institute (PRI) has been Accredited with Commendation following a recent survey by Accreditation Canada.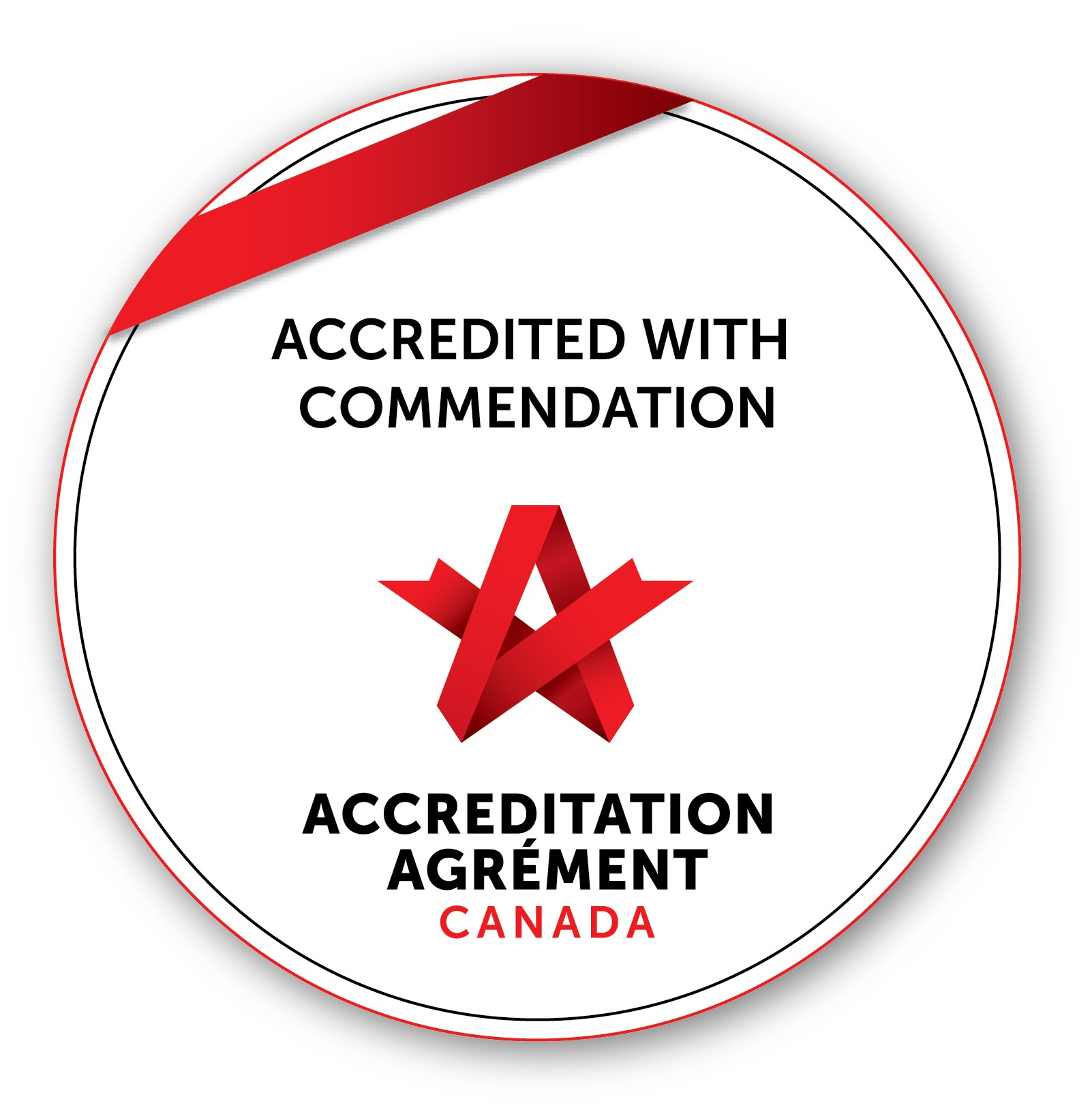 "PRI is viewed as a trusted organization and leader, and a strong advocate for creating a more responsive youth addiction treatment system locally, and provincially," said Accreditation Canada in its report. "The program is fundamentally about saving lives, significantly changing the trajectory of young people."
Accredited with Commendation is awarded to organizations that surpass the fundamental requirements of the accreditation program. "PRI has much to celebrate," said Accreditation Canada. "It has performed very well on its first Qmentum survey. Well done!"
Accreditation Canada surveyors spent four days at PRI in March conducting in-depth team interviews, documentation reviews, tours of multiple locations, and conversations with stakeholders including students, families, and community partners, to determine Pine River's performance against rigorous standards. In the final accreditation report, PRI met 505 of 508 standards and criteria for an overall score of 99.4 per cent.
"I'm extremely proud of the entire PRI team for contributing to this outstanding achievement" said PRI CEO, Vaughan Dowie. "This is a testament to the quality and depth of the entire organization and the programming it provides to improve the lives of youth and their families."
Among the markers of excellence Accreditation Canada highlighted in its review of PRI's work:
PRI shows a strong commitment to people-centred care in all aspects of planning, delivering and evaluating its services.
PRI is supported by a cohesive and highly effective governing body.
PRI is an active and respected community partner and system leader. Partners recognize PRI as an evidence-driven program.
"(PRI) is commended for broadly and publicly reporting on its research and quality outcomes"
"Pine River Institute is commended for its ongoing contributions to the body of knowledge on youth addictions and mental health."
Accreditation Canada is an independent, not-for-profit organization that sets standards for quality and safety in health care, accrediting health care organizations in Canada and around the world. You can find its full report on Pine River Institute here.