The recent in-person Parent/Caregiver workshop in Orangeville saw a record number of participants – more than 120 took part in the Saturday/Sunday session to do their learning in our Parallel Process.
For those new to the program with their children in the OLE or early stage 1, it was a chance to connect and learn from others further along. As one parent commented, "It's scary at first, it's not a club you want to belong to, but one you're glad you're in once you've found it and have the chance to connect with other parents."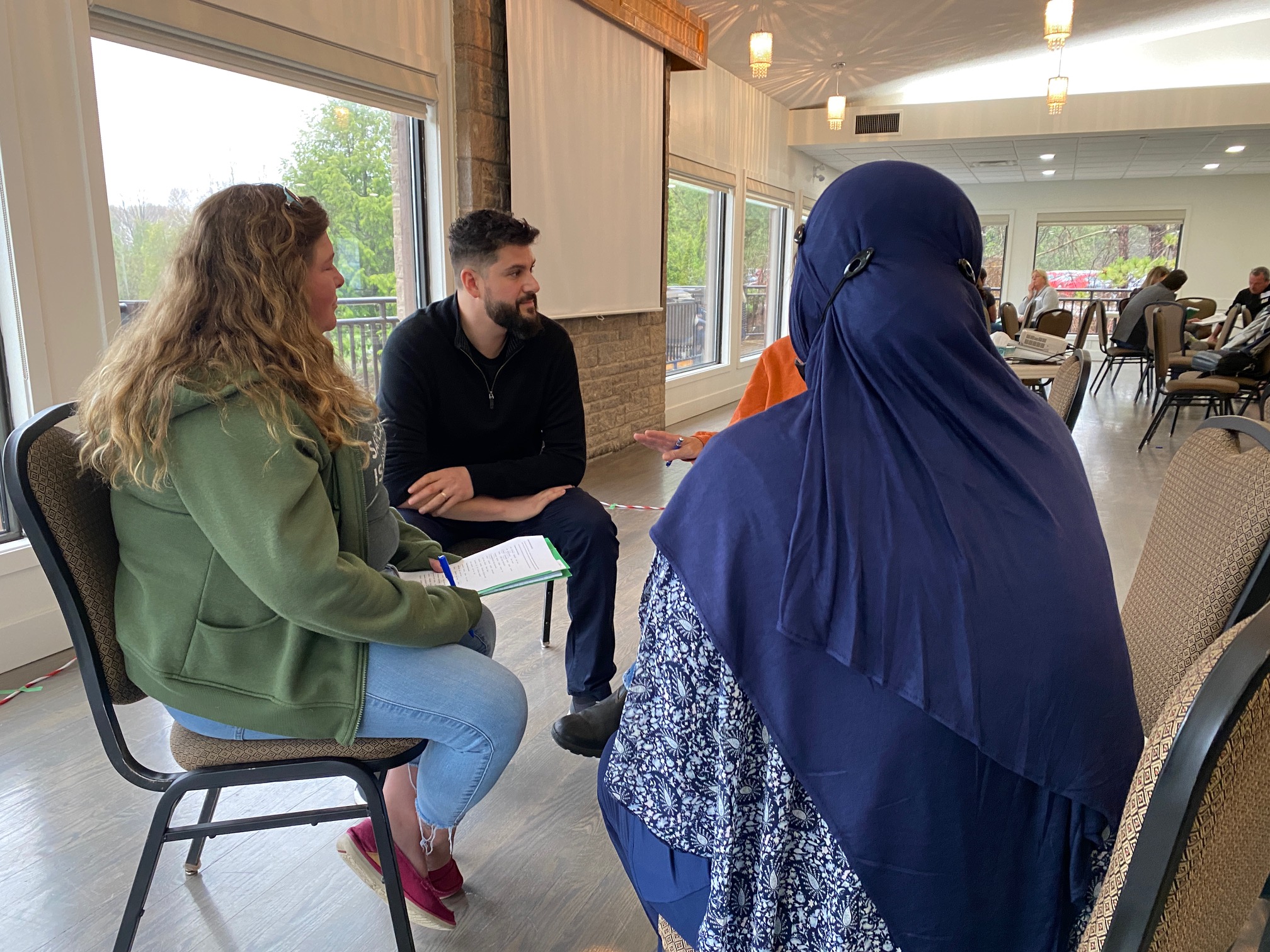 The large group was divided into smaller teams as they worked through various sessions led by our clinical team and others through an introduction to our Maturity Model, Communication Model basics, Temperature reads, and outcome evaluation on the importance of caregiver engagement, among other things.
But perhaps the most compelling and impactful few minutes on the importance of caregiver engagement came from our students, in their own words: recorded video testimonials with messages like: "It would be amazing to think my dad is doing this work too and that we will be better together as a family."
As we shared on social media (Instagram and Twitter — hope you're following us):
"Caregivers play a vital role in our #ParallelProcess. Our experience and evaluation outcomes have taught us that the greater the engagement and self-growth of caregivers, the greater the success a youth will experience at and after Pine River."
We know this to be true based on the work of our Evaluation & Research team, led by Laura Mills, Ph.D:
You can read more on Our Impact page in the study contributed to the Journal of Therapeutic Schools and Programs: The Importance of Parent Engagement in Outdoor Behavioral Health Programs for Youth.