Friday clubs have a number of our students attuning to (and learning from) wonderful horses in a 10-week program at the nearby TUFF Therapeutic Riding Foundation, led by Ellen Downey, a social worker who has provided equine therapy for at-risk youth for more than two decades.
"My big thing with horses is you can't change their behaviour unless you understand what motivates that behavior," said Ellen. "And I believe fundamentally with youth, you can't change their behavior unless you understand what's motivating their behaviour."
For Pine River, it's an invaluable off-campus program that enriches their overall experience and reinforces the benefits of our therapeutic model.
"Many of our students have never have had contact with a horse and it's a place for them to do therapeutic work, off-campus, in a really rich and dynamic way," said Victoria Creighton, PRI's Clinical Director. "There are issues that surface and the horses provide a valuable mirror so the students can reflect in a non-threatening way and learn to progress."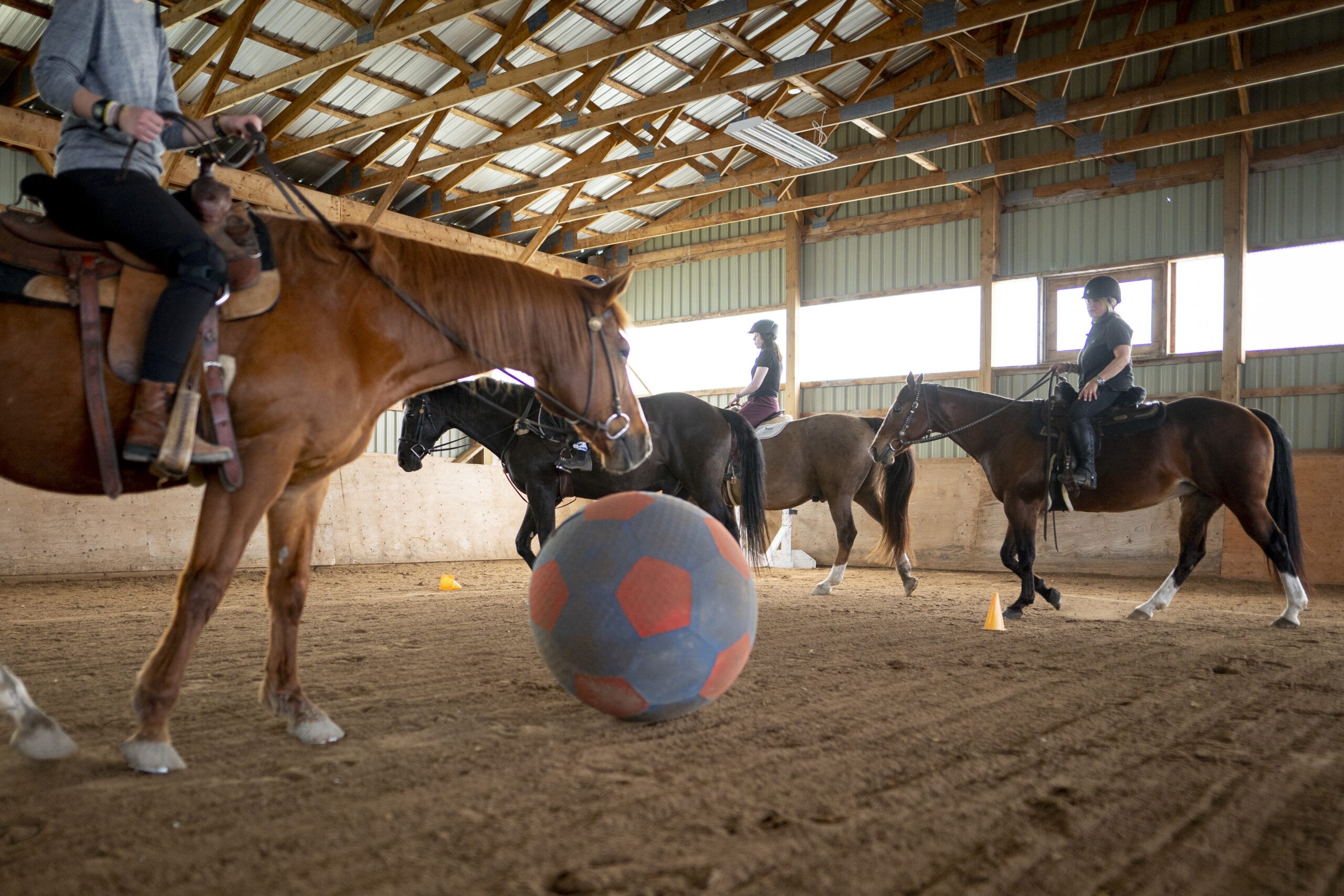 Ellen's years of experience providing therapeutic riding lessons for at-risk youth, and her close connection with the Pine River clinical team, have shown her time and again how her horses make a positive impact on those underlying issues just by virtue of the relationship the youth and horses establish together.
"The students have to be emotionally regulated to be able to make that relationship work. But they also have to listen to their horses, they have to be empathetic, compassionate, calm and focused," said Ellen. "All of these are things that many of our youth struggle with in their day-to-day but never feel it. So, for them to feel it with a horse is for them to understand how to get there and that's a very powerful thing!"
"The students learn leadership, confidence, and a stronger sense of self," adds Victoria. "The horses respond to boundaries and the students learn how to assert themselves in a positive and impactful way. It's such a great and reinforcing experience of the work our students do on campus."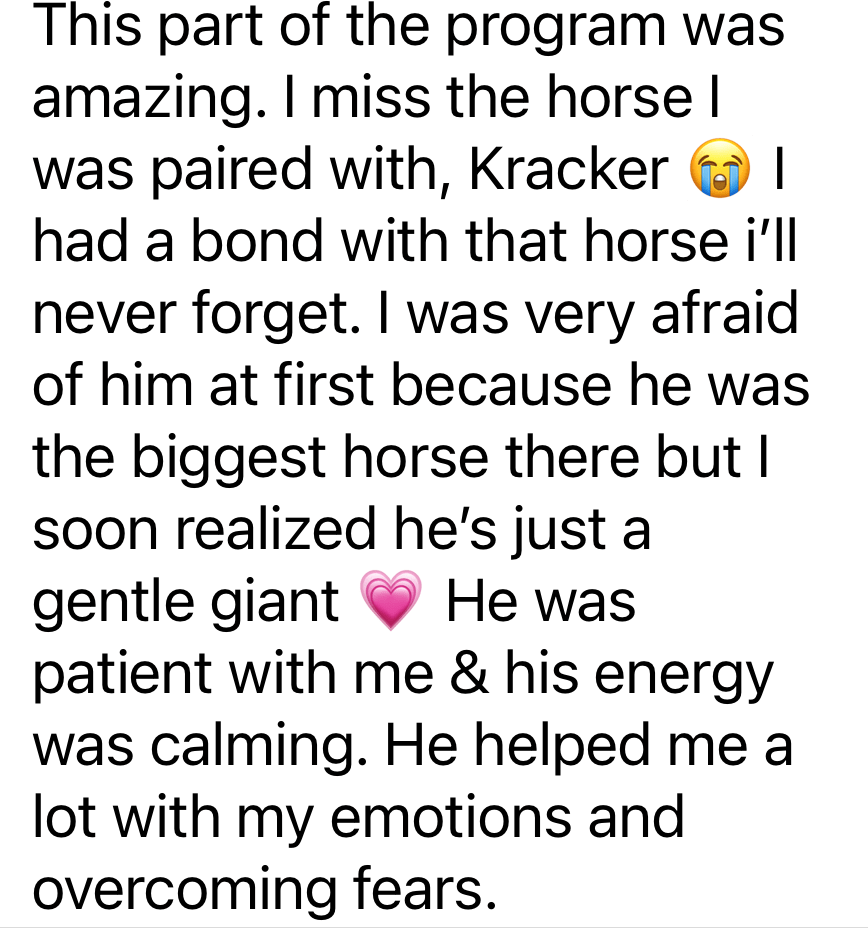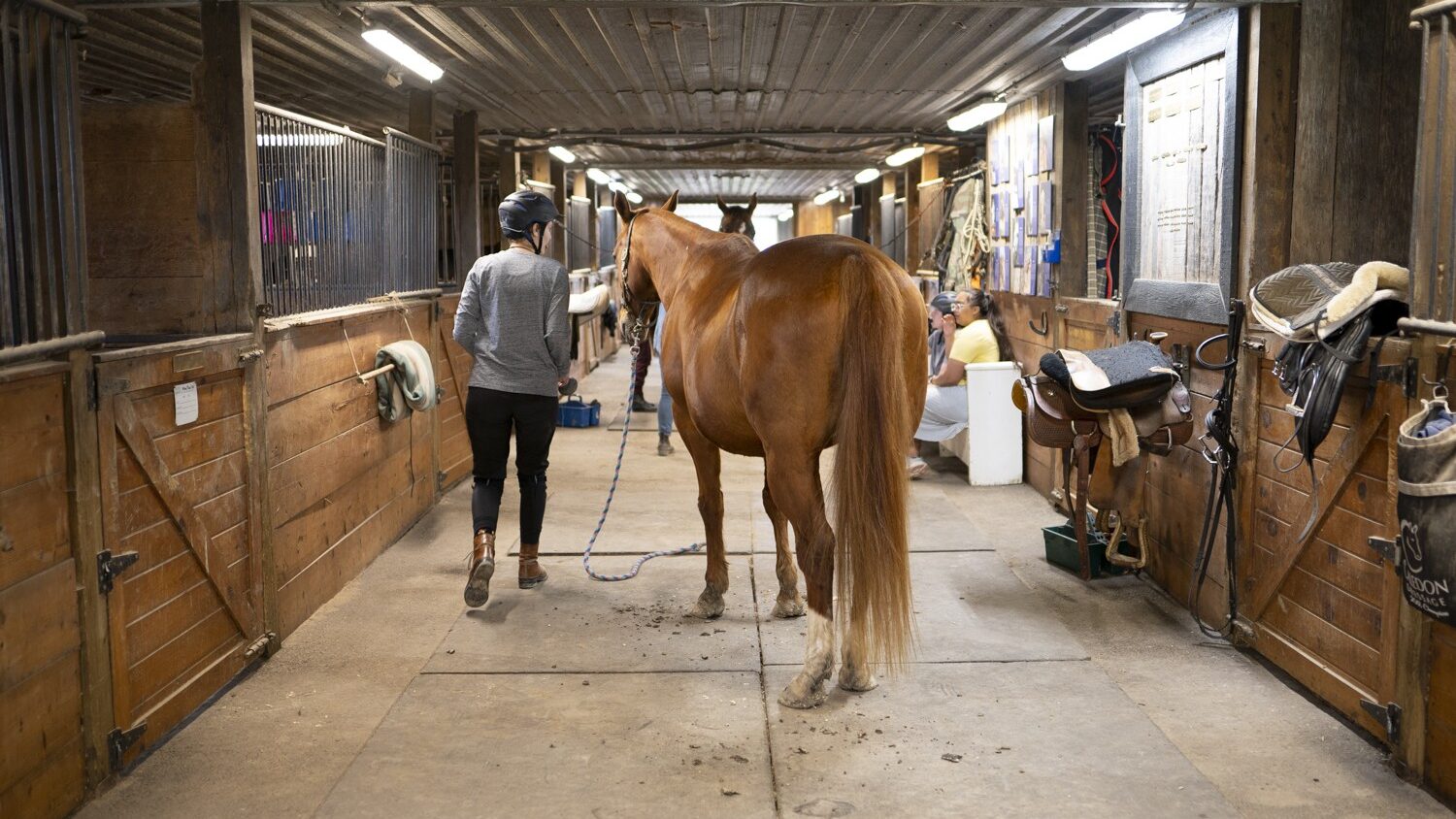 And the feedback from Pine River students underscores that powerful impact that has them taking away much more beyond the valuable horsemanship and riding skills.
Both Pine River Institute and the Tuff Therapeutic Riding Foundation rely on the generosity of donors. We thank you for your support!