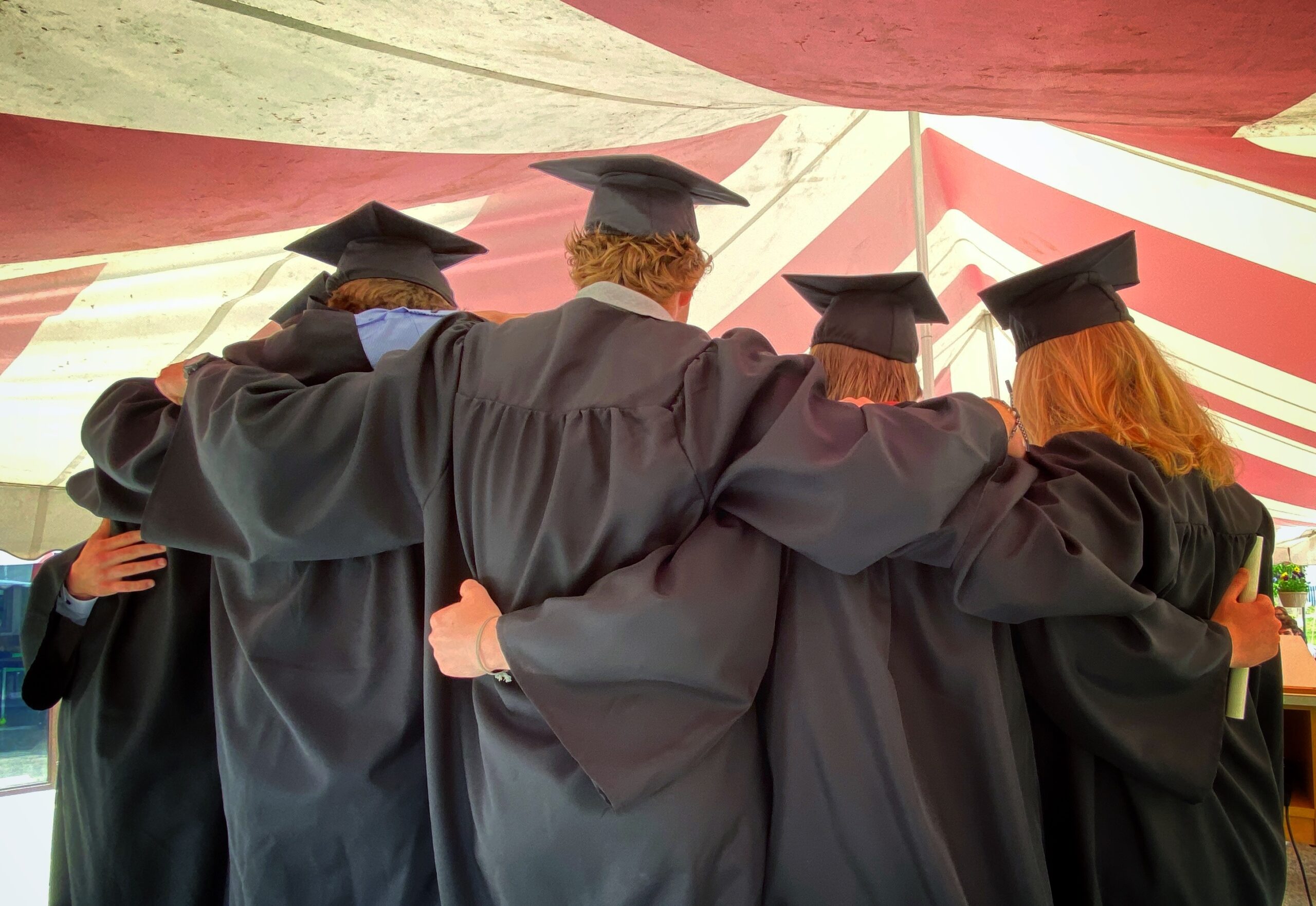 On a recent Friday, under a striped red and white tent with the sun overhead, a group of Pine River students proudly stood in their black gowns before staff, friends and family to celebrate their high school graduations. Graduations at Pine River are more than an academic achievement, they reflect the personal growth and courage of each student who doesn't give up, despite the challenges.
"When I look at all the students here today," said the valedictorian, "I see every individual with their own story. I don't just see somebody who got their diploma. I see someone who has persevered through the challenge that is Pine River and was committed to putting in the work, day in and day out, even when it was hard."
With seven graduates from our main campus and two more at our transition resource in Orillia, Lang House, the ceremony was marked by a sense of pride and accomplishment as each graduate's hard work, determination and resilience was highlighted.
For these students, graduating from High School was never a given. In fact, our research shows that 76% of PRI students pre-program were receiving grades of C or below, including 18% that were failing, and 38% who had stopped attending school altogether.
"As families, we ventured here with struggles," said the parent speaker. "Today, we're proud parents and you should be very proud of yourselves – the strength, courage, and resilience you have shown to get here is not lost on this audience."
Unlike traditional high schools, Pine River operates year-round, offering personalized learning plans tailored to each student's needs. Through collaboration with the Upper Grand District School Board, PRI students are taught by a team of dedicated teachers who possess special education credentials and a deep understanding of the diverse learning styles and needs of the students at Pine River.
"Congratulations for making it here," said Clinical Director Dr. Victoria Creighton. "For crossing this milestone, for caring enough about your life to set a goal and to reach that goal, for recognizing that you are of value and that your life has a purpose and you're courageous enough to seek for that purpose."
With diplomas in hand and their eyes firmly on the future, Pine River's graduates are ready to pursue their dreams and make a positive impact on the world. "Whatever your goals may be," said the valedictorian in closing, "remember that you are capable of great things…we have come so far! Congratulations everyone!"