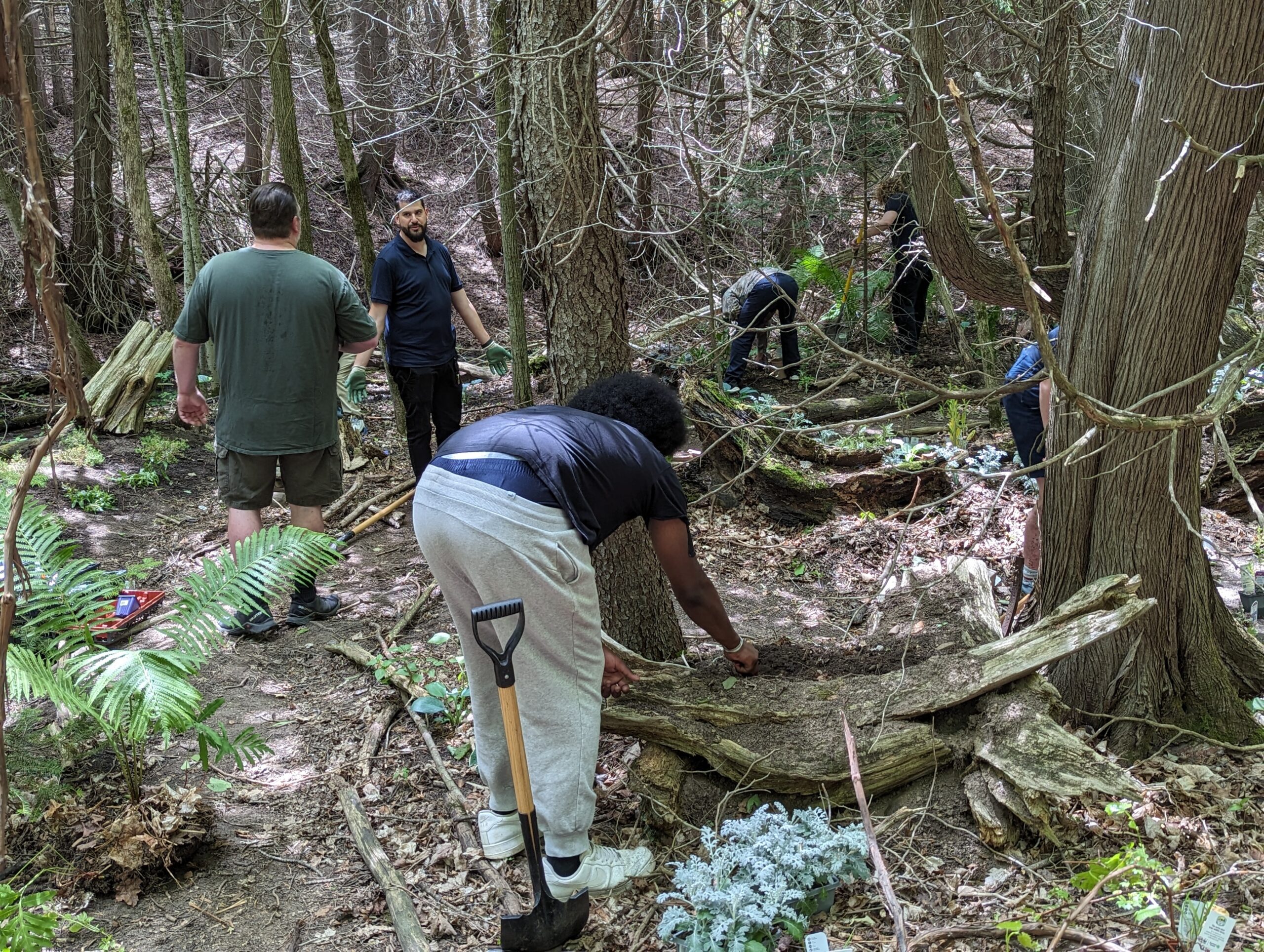 A forest garden has taken shape in a secluded spot in the woods on campus over the summer.
"The goal of the forest garden is to provide a space for students and families to come and take a break and be mindful," said therapist Jonathon Zarb, who has spearheaded the project. "It's self-contained so it won't ruin the natural landscape. All the plants we've put in are non-invasive, so the forest's natural garden is left alone."
The Pine River project is part of the students' therapeutic and educational journey. Jonathon's DBT mindfulness group does much of the work.
"It ties in with the students' process. Planting mindfully allows students to connect with the ground. The design is mindful as well, using a natural stream for a water source," said Jonathan. "The mindfulness of taking care of what we put into the garden, and where, is intentional, just like mindfulness has to be intentional."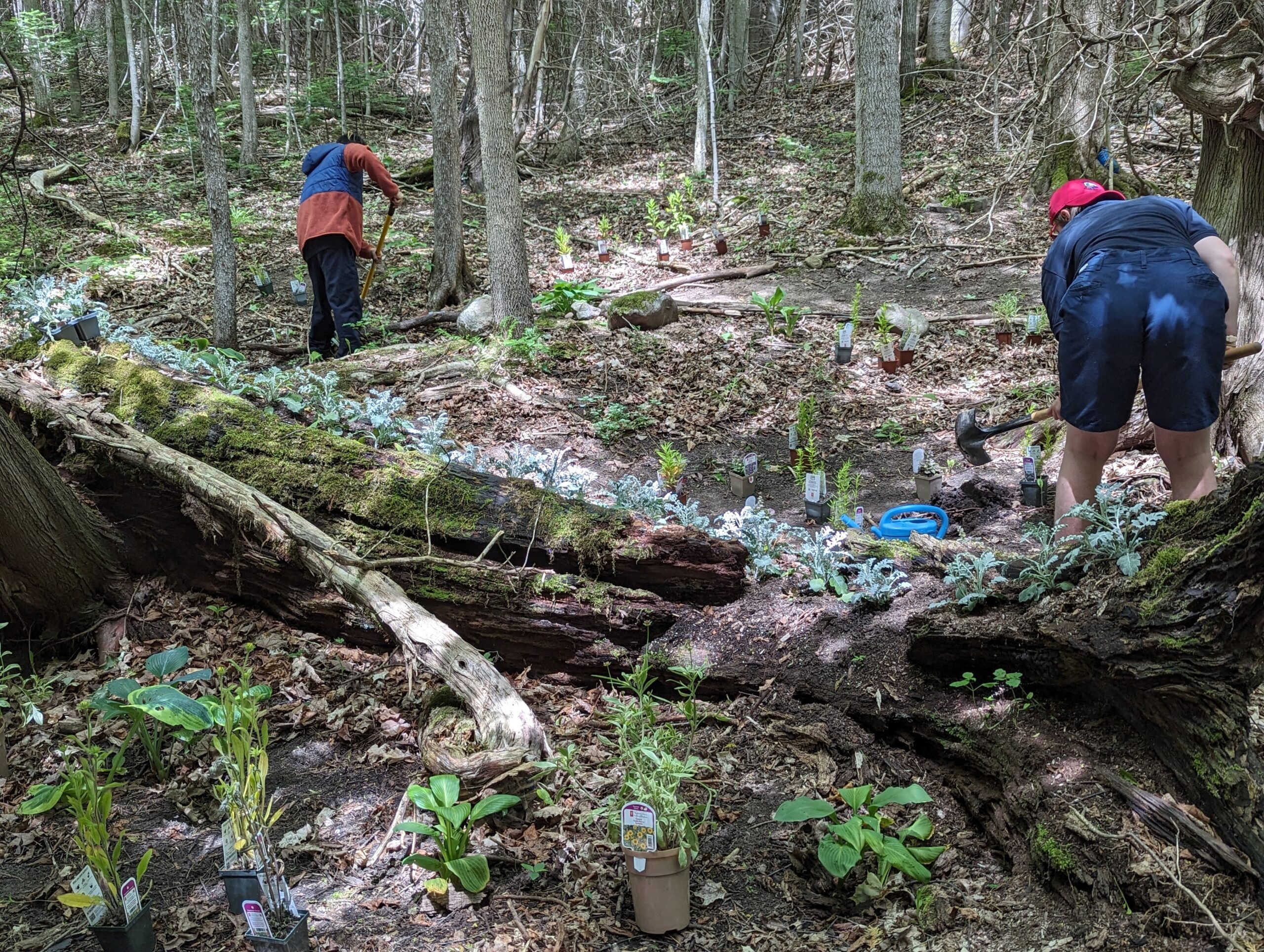 The forest garden got a great boost from a connection Jonathon made with Fortinos in Brampton, where he'd worked at the local hospital. This year Fortinos donated dozens of perennials at the end of their selling season, delivering two van loads of plants to our campus.
Jonathon and the team look forward to welcoming Fortinos to see the results in person soon.
"One of the reasons I'm personally interested in gardening at Pine River is that it creates a space for creativity that's a bit different from some of the other excellent programming that's offered."