CFI shared our family model in a first three-day "pilot" training of youth and family workers from a variety of agencies in Toronto.
This is a pivotal milestone in CFI's mandate – the cornerstone of its year-two strategy to broaden our impact through clinician trainings.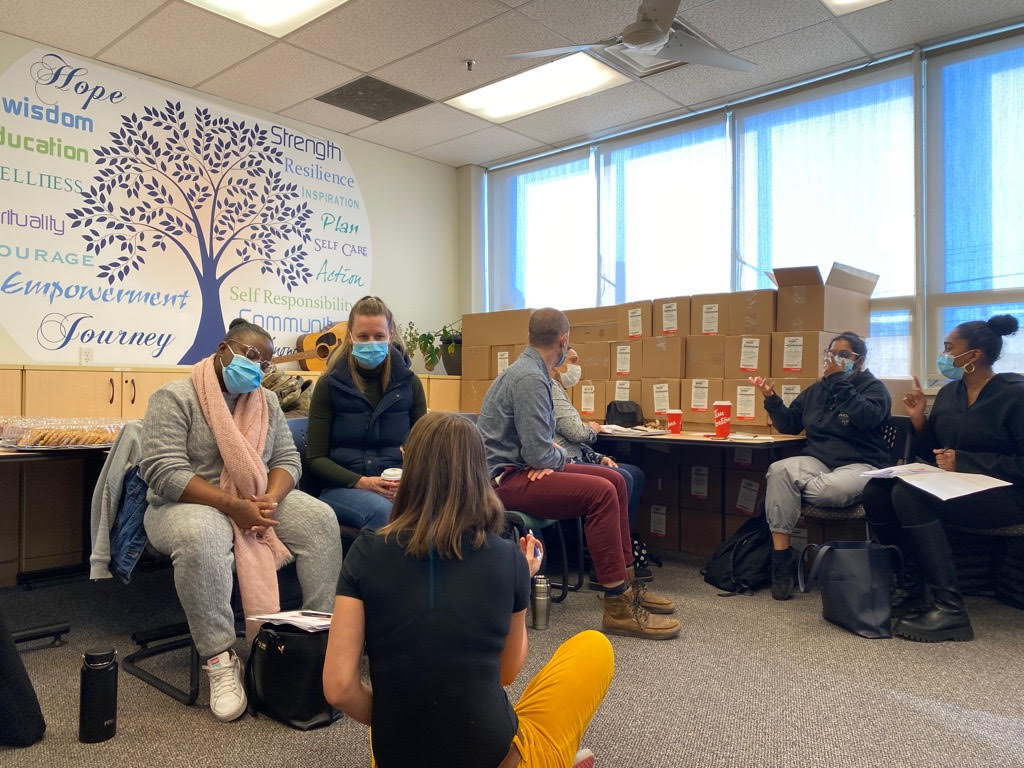 "Pine River recognized that there was an appetite for training to have people get more comfortable working with families," said Amanda Lamb, CFI Director. "And this is one way to do it – to share our model to have more impact."
Through partnerships forged by Kim McLaren, CFI's Manager of Community Relations, participants included counsellors from Breakaway Community Services, LOFT Community Services, Pathways to Education, YouthLink, Yorktown Family Services, and Kennedy House.
Amanda, Victoria, and Liz van Ryn, shared core elements of the PRI approach including family work and the parallel process, the maturity model, and attunement – with practical demonstrations of process groups, working the ice-berg, and a family sculpt.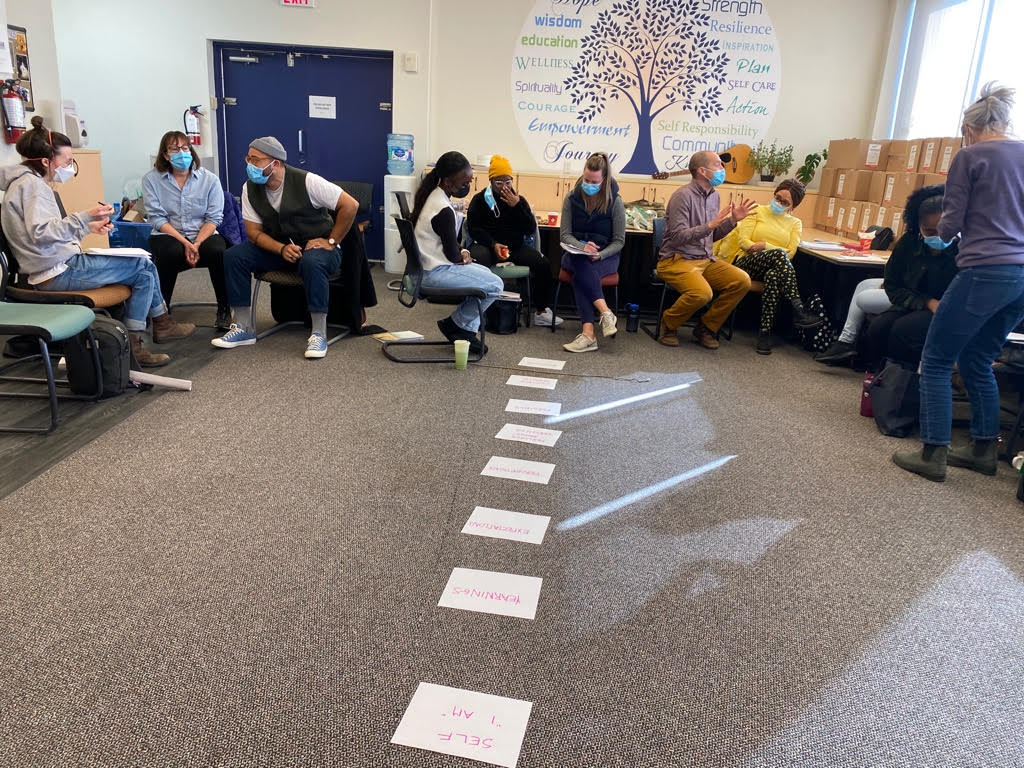 A before-and-after survey was created by Laura Mills (PRI's Research Director) with results still to come, but anecdotally the feedback was positive. "The participants shared in-person feedback like, 'I want more', and 'how can I continue building on these skills?', said Amanda. "And most importantly we heard from a number of them that they are going to be able to implement some of the training into their agencies right now."
"This was great, it reminded me how much I love teaching and sharing our family model with others," said Victoria. "For us, this was a great opportunity to try out our curriculum and use the feedback from the participants to tighten our approach to better meet their needs."