Pine River Institute is one of four charities represented in this years' Breeders Cup Charity Challenge.
What is this? It's harness racing: the North American year-end divisional championships, hosted this year at Woodbine Mohawk Park, in Campbellville.
It's a big deal! The Breeders Crown: harness racing's richest and most prestigious event with an overall pot of $ 6.7 million (USD).
The Breeders Crown Charity Challenge sprung from breeder/owner Marvin Katz, and has raised more than $800,000 in the last few years to support local charities where the races take place
This year, PRI Is one of those charities!
Driving for us, is James McDonald. (in the video here) — we met him last week, while he was signing autographs at the charity booth we were manning–and the live commentary featured PRI on the big screen!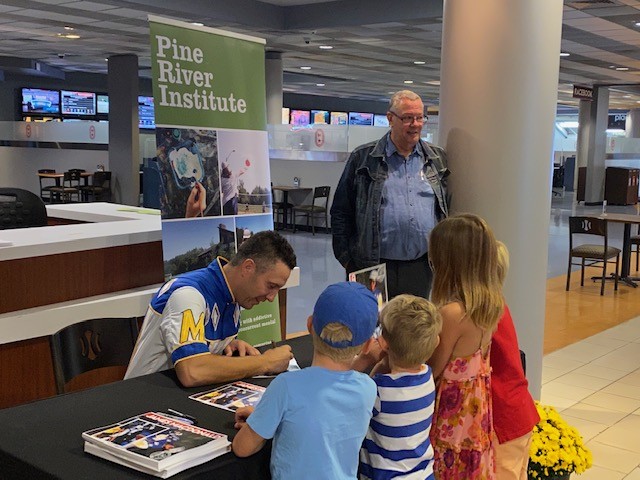 Pine River is guaranteed $25,000. How much we raise after that is based on a combination of how our driver/horses do overall, AND how much engagement we generate on social media:
1st Place: $20,000
2nd Place: $15,000
3rd Place: $10,000
4th Place: $5,000
We need YOUR help. With every share and post we get, the bigger the prize PRI might be rewarded.
So, just take a minute to share Breeders Cup posts on our Facebook andTwitter using #BeckerThenRest and #CrownCharity22.