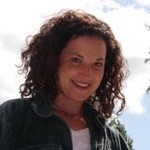 CLINICAL DIRECTOR (On Leave)
Victoria brings 25 years of experience in the field, and a fresh, dynamic approach to her work with our youth, their families, and with her therapists. She completed her master's degree in 1996 and her doctorate in clinical psychology in 2000.
Victoria came to us from Montana where she worked as clinical supervisor at Montana Academy and Hope Ranch, both residential treatment facilities for adolescents. Her mentor is Dr. John McKinnon, and she brought to Pine River his maturity model for working with adolescents who struggle with addictive behaviours. It is not so much 'treatment' as it is a sustained push to help troubled kids catch up – to grow into mature adults.
Victoria is passionate about helping families to grow and heal, empowering them to find themselves, to communicate and relate more effectively. Youths and their families are inspired and motivated to work hard together, guided by Victoria and her team.