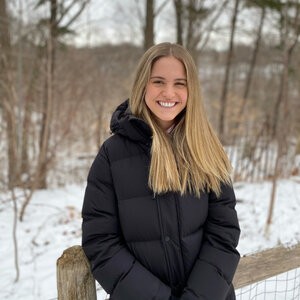 Assistant Clinical Director (Acting)
Krista holds both a Bachelor's and Master's degree in Psychology and has completed certificates in Dialectical Behaviour Therapy (DBT) and Cognitive Behaviour Therapy (CBT).
For her Masters, Krista researched how anorexia nervosa can impede an individual's successful transition from adolescence to adulthood.
Krista has always been passionate about working with youth, in particular, young women. She brings a deep understanding and sensitivity to the role – using warmth and humour to foster connections while always keeping sight of the end goals, which allows her to be tough when needed.
Krista enjoys spending time with friends and family and getting active outdoors. She also enjoys time spent at home reading, crafting, and baking.