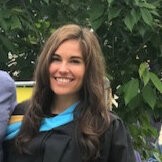 Joined Pine River in: 2019
Alex obtained her Master's in Counselling at the University of Missouri-Kansas City. She also has a Master's in Math and Science Education from the University of Tulsa, and a BA in Education.
It was a running scholarship that took her south of the border to Oklahoma in 2006. She is the University of Tulsa's only six-time All-American and has travelled abroad representing Canada in numerous international-level running competitions. She went on to become Canadian Junior Champion in the 1500 metre run and represented Canada in the Beijing Junior Olympics (2006).
Alex completed her internship at the University of Missouri while coaching the track and field team, followed by roles at Park University Counselling Center and Words of Hope Counselling. Alex says she's always been drawn to working with youth, especially when they can experience the positive impact that comes from being part of a team.