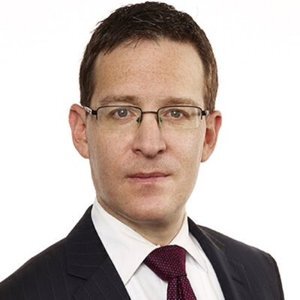 Partner, Davies Ward Phillips & Vineberg LLP
Joined the PRI Board: 2016
Richard Fridman has been a partner with the law firm of Davies Ward Phillips & Vineberg LLP since 2004. He is a leading member of the firm's mining practice and has a broad range of experience in all aspects of corporate law and M&A, devoting a considerable amount of his practice to advising Boards and Board Committees on matters of corporate governance and various other legal issues. Richard is called to the Bars of Ontario, Québec and New York. He holds Bachelor of Civil Law (LL.L) and Bachelor of Common Law (LL.B.) degrees from the University of Ottawa where he graduated as the gold medalist, and a Masters of Law degree from New York University. Before joining Davies in 2002, Richard worked as a management consultant with McKinsey & Company. He also clerked with the Honourable Mr. Justice Charles D. Gonthier of the Supreme Court of Canada in 1998. He is married and has two children.
Having witnessed first-hand the devastation caused by addiction, Mr. Fridman became involved with Pine River because of his belief in PRI's mission to improve the health, development, and quality of life of youth and their families struggling with addiction and related mental health issues. He considers Pine River's ability to offer renewed hope to youth and families to be unparalleled.