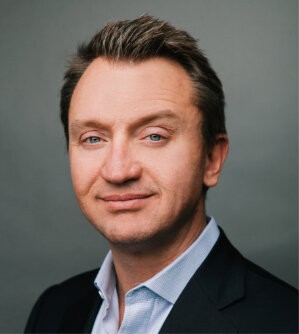 Principal, Santis Health
Joined the PRI Board: 2018
Patrick is currently a Principal at Santis Health. He brings over fifteen years of public affairs and communications experience to the team at Santis.
At Santis, Patrick helps health care organizations adapt to the changing health care environment, influence government policy and improve their engagement with members and stakeholders. Patrick has expertise in strategic communications, government relations, public affairs and board governance.
Prior to joining Santis, Patrick served as the Executive Director of Public and Corporate Affairs at the Ontario Medical Association (OMA), the voice of the province's 34,000 physicians. Over almost ten years, he led the OMA through several strategic communications campaigns, a comprehensive governance review, as well as a major rebranding of the organization. Under his tenure, member satisfaction with the OMA doubled to a record high and, over the course of a five-month advocacy campaign, the profession witnessed a remarkable 12 per cent increase in public trust. Patrick also worked in senior communications roles in the Ontario government, as an aide to Ontario's Minister of Health and as Director of Communications to the Minister of the Environment and to the Minister of Education.
Patrick volunteers his time as a member of the Board of Directors and Co-Chair of the Client Services Advisory Committee at ALS Canada. He also served for six years on the Board of Trustees at the Hincks-Dellcrest Centre, the largest children's mental health treatment facility in Toronto. During that time, Hincks-Dellcrest presented him with an Award of Appreciation for his work in receiving additional funding from government to support mental health services for kids. Since 2014, Patrick has also served as the Executive Director of the Canadian Association of Physician Assistants.