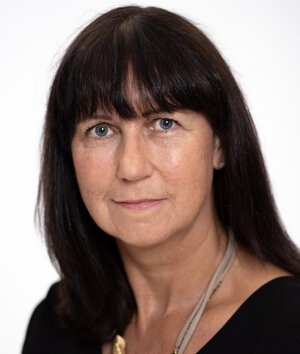 Staff Paediatrician, Division of Adolescent Medicine at the Hospital for Sick Children
Joined the PRI Board: 2021
Dr. Karen Leslie is a staff paediatrician in the Division of Adolescent Medicine at the Hospital for Sick Children (SickKids) and a Professor of Paediatrics at the University of Toronto.
She completed an Honours BSc in Human Kinetics at the University of Guelph, followed by a medical degree from McMaster University. She then completed Paediatric training at Queen's University and a fellowship in Adolescent Medicine in Toronto. She also has a graduate degree in health professions education from the Ontario Institute for Studies in Education (OISE) at the University of Toronto.
Dr. Leslie is a clinician-educator and involved in teaching and learning activities across many different contexts and learner groups. In her clinical role, she oversees the Adolescent Substance Abuse Program and also works clinically in the Transgender Youth Clinic as well as with the Adolescent Medicine Consultation Service.
She holds leadership roles at the national and international levels in medical education. Dr. Leslie recently completed a second five-year term as Director of the Centre for Faculty Development, Faculty of Medicine. She is involved with substance abuse and addictions work with the Toronto Academic Health Sciences Network, Addictions Ontario Youth Network, and national groups, including the Canadian Society for Addiction Medicine and the Royal College of Physicians and Surgeons of Canada's area of focused competence in Addiction Medicine. Her scholarly interests are in the areas of faculty development, career development and mentoring, as well as systems of care and outcomes for adolescents with substance abuse.
She is passionate about working with adolescents, their families, communities, and other colleagues who have shared interests in advocating for and with for adolescents for safe, respectful, collaborative, and evidence-informed care.