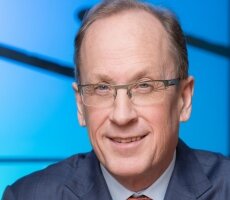 Partner, Baker Tilly WM LLP
Joined the PRI Board: 2016
John Sinclair is a Partner, Baker Tilly WM LLP providing business advisory and audit services to public and private companies in a wide range of industries. With more than 25 years of experience, John has worked on over 100 Initial Public Offerings and other related offering documents.
John is the Managing Partner of Baker Tilly WM's Toronto office and is leading the growth of the firm in Toronto and Vancouver as a member of the firm's Management Committee. He also serves as the International Business Leader to Baker Tilly International and in this capacity facilitates the in-bound and out-bound flow of international engagements for Baker Tilly WM LLP in Canada.
John is married with three sons, one of whom is a successful graduate of the Pine River Institute program.