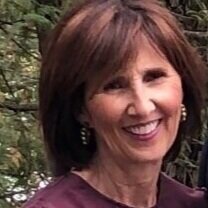 Lifelong Volunteer of Children's Charities
Janet is a lifelong volunteer who has been actively engaged in children's charities for over 35 years.
Janet holds both a Bachelor of Physical and Health Education (University of Toronto, 1977) and a Bachelor of Education (Queen's University, 1978). Her educational background combined with a passion and commitment to youth-related initiatives naturally evolved into leadership roles as Director of the After Four Program at Whitney School, and Founding Member of the Children's Book Bank.
Janet has also volunteered with Covenant House and with the Art Gallery of Ontario serving on the AGO Volunteer Committee and as a Docent in their Elementary Department. In addition to her involvement with Pine River, Janet is also a current Board Member of Art City in St. Jamestown and a volunteer for Heart to Hand.
Janet lives in Toronto with her husband Douglas and enjoys spending time with her three adult children (Geordie, Charlie & Whitney) and two grandsons. When not spending time volunteering or with her family Janet can be find playing tennis, skiing, golfing, practicing yoga or taking her yellow lab out for long walks.