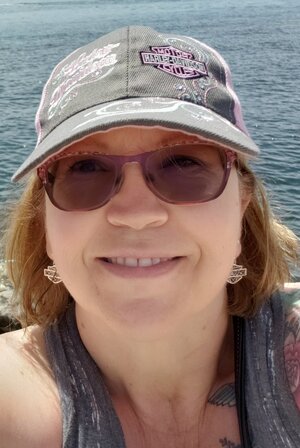 Executive Assistant and Corporate Secretary to PRI Board of Directors
Brenda stepped into the role of Executive Assistant at Pine River in May of 2019, bringing with her over 20 years of experience with not-for-profits and charities.  Having previously spent over 12 years working for a small children's charity where she had to wear many hats, it was important to Brenda that she find an organization that positively affects the lives of young people and PRI fit the bill.
In her free time, Brenda can be found roaming the back roads of Ontario on her 100th Anniversary Harley Davidson Heritage Softail with her camera in her saddlebag searching for picture perfect locations or at home reading a good book or learning a new crafting skill.